10th Anniversary Nonprofit Risk Management Institutes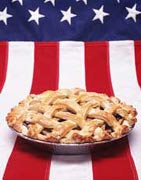 Nonprofit organizations by their very nature are risk-taking operations. They venture to provide services to people at risk, in risky places and on limited, and sometimes risky, budgets. To tell a nonprofit organization not to take risks is as good as telling the organization to close its doors. The purpose of the Nonprofit Risk Management Institutes is to provide policies and procedures, techniques and direction for keeping your nonprofit's doors open. The annual Institutes is where board members, executive directors and senior staff who are concerned about safeguarding nonprofits meet to expand their horizons. Take this opportunity to reinvest in yourself and your organization. Register yourself and a team of staff from your organization for this year's conference.
What's It All About?
This 10th Annual Nonprofit Risk Management Institutes will focus on employment practices, youth protection, and insurance — three subjects that present recurring challenges to nonprofit leadership. The format of this year's program encourages participants to choose the most compelling subject area and follow it through day-to-day, or to select the most compelling topic from each time slot no matter the subject. Either way, you'll leave Washington fortified by your immersion in practical insights and best practices.
Who Should Attend?
The Institutes program is designed for nonprofit CEOs, program managers, CFOs, board members, department heads and professional advisors to nonprofits. Veteran nonprofit executives and newly employed staff members who have responsibility for risk management, HR, youth protection or insurance/risk financing will feel at home. At the Institutes, you will be surrounded and inspired by kindred spirits who have made a true commitment to protecting the vital mission-focused programs and assets of their nonprofits.
Exhibits
The 2004 conference will feature an exhibition of companies that provide products and services to nonprofits. To inquire about space availability or for general conference inquiries, contact Melanie Herman at (202) 785-3891 or via e-mail.