Client, Affiliate and Sponsor Testimonials
Learn what the Center's clients and supporters have to say about our consulting services, online tools and other resources.
Corporate Sustainers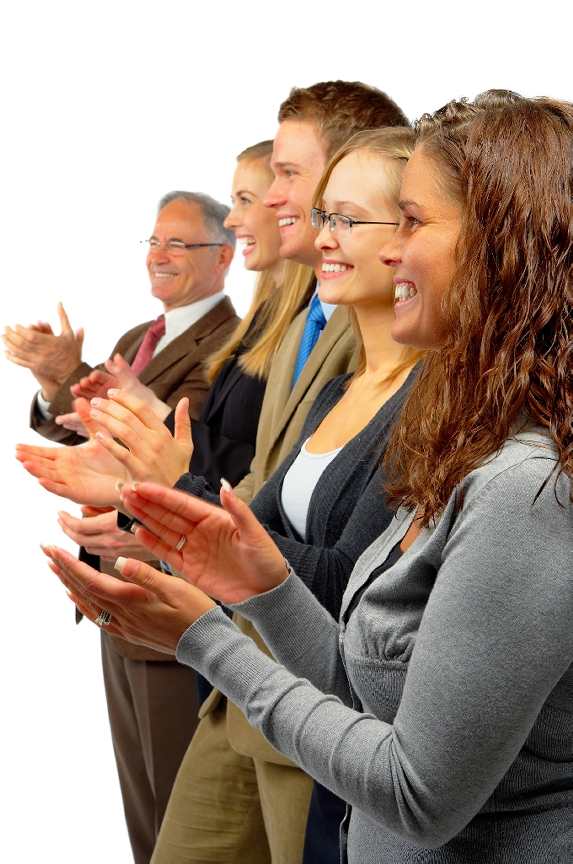 "Philadelphia Insurance Companies is as passionate about serving others as we are in providing secure and affordable insurance protection. The specialized services and expertise offered by the Center allow nonprofits to focus their limited resources on their mission. Organizations that utilize the Center and effectively manage risk will have greater success at delivering their mission to the people they help. "
—Sean S. Sweeney, Former President and CEO, Philadelphia Insurance Companies
Consulting Services
"BBYO's engagement of the Center to conduct a risk assessment was one of the most valuable processes undertaken over the past five years. Numerous programmatic and procedural changes were recommended and have since been implemented. Additionally, dozens (literally) of coverage gaps were identified that would never have been without the work of the Center. This assessment led to a broker bidding process that resulted in BBYO's selection of a new broker that we have been extremely satisfied with over the past two years. I unconditionally recommend the Center for their consultative services."
—Sidney Abrams, Former Director of Administration, B
"Our decision to ask Nonprofit Risk Management Center to undertake a risk assessment for the Hinton Rural Life Center was one of the best decisions that we could have made. The consultation was very thorough and thoughtful. It was conducted in a professional and friendly style. The consultation helped our staff and board focus on several critical issues regarding our insurance coverage, personnel policies, and other risk factors. In addition, the Nonprofit Risk Management Center has continued to offer guidance and suggestions as we have tried to implement changes in our operations. This consultation was some of the best money we have ever spent. I would recommend it to any nonprofit organization, without reservation."
—Clay Smith, President/CEO, Hinton Rural Life Center, Inc.
Custom Workshops, Conferences and Webinars
"Melanie, of all our trainers, you were a standout. I never expected risk management or HR classes to be engaging and fun. You put it all together, from the common sense fundamentals to the evidence-based best practices, so that it made perfect sense. I think that's why I've retained it all so well."
—Matt Smith, Executive Director, Out Youth
"Thank you for the great presentation at the InsideNGO Conference today. Your approach to not just present the issue but couple it with pointed question made a big difference."
—Karina Nersesyan, Senior Director, Field Administration at Creative Associates
"Melanie is an excellent facilitator who offers not just knowledge about legalities and risks, but also practical stories and examples."
—Debra, Senior Manager, Volunteer & Community Engagement, 4-H Ontario
"Melanie Herman's keynote address on the "Top 10 Legal Risks Facing Nonprofit Boards" should be attended by all board members. It covered more than just legal exposures and will help keep our board focused on key issues in the year ahead. "
—Eric Miller, CEO, Capitol City Medical Teams
"I attended the Nonprofit Risk Management Center Summit for the first time in 2013 and did not know what to expect. I was very pleased with the Summit -- I walked away with at least one action item from each presenter, had in-depth discussions with NRMC staff, made some great contacts, and had fun at the same time!"
—Kitty Holt, Plan International USA
"Great American Insurance Group's Specialty Human Services is committed to protecting those who improve your communities. Melanie and The Center have committed to delivering dynamic risk management solutions tailored to nonprofit organizations. These organizations have many and varied risk issues, hence the need for specialized coverage and expert knowledge for their protection. We've had Melanie speak on several occasions to employees and our agents. She is always on point and delivers such great value. Thank you for the terrific partnership and allowing our nonprofits to focus on their mission!"
—Great American Insurance Group's Specialty Human Services
"Erin presented a creative webinar titled, "The Frankenstein Effect", which was especially intriguing at Halloween! She covered the difference between volunteers & employees; accidentally transforming a volunteer into an employee, as well as scenarios and tips for clarification. It was very well received and a topic that could be reviewed annually! Thank you Erin!"
—
Center Website, Articles, Publications and eNews
"I was searching for a basic discussion of related party transactions and conflicts of interest on the web because a colleague asked me about a knotty situation. Your article on this topic popped up and was perfect!--Concise, informative and exactly on point. Thank you for providing such useful commentaries to nonprofits."
—Philippa M. Guthrie, Indiana University
"I just wanted to say thank you for the excellent work you do. I work with nonprofit anti-sexual assault coalitions and enjoy thinking about how your guidance applies to coalition/association practices. I especially like hearing about what books you are reading and how you connect them to the work you do. In fact, I consistently read your entire emails and often put the books you mention on my wish list! Keep up the great work!"
—Tara Wolfe, Resource Sharing Project
"The information and advice on your website has been extremely helpful and beneficial in my efforts to build the capacity of Volunteers of America's Volunteer Services department. Thank you for all of your hard work!"
—Caroline Dunleavy, Volunteers of America of Greater New Orleans
"Melanie, I just wanted to let you know how much I value the great stuff you send out and the Center's weekly eNews. I've seen in your trainings how well you know the research and how thoughtful you are. So when I see your name in my inbox, I know it will be worth reading. Thanks, and keep it coming!"
—Matt Smith, Detour Travel