Center AFFILIATES — Alliance for Strong Families and Communities
NEW RISK RESOURCE — Order Today!
Covered: An Insurance Handbook For Nonprofits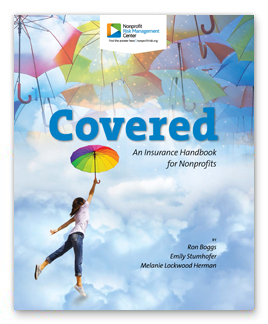 Dedicated nonprofit leaders work hard to advance and protect the missions they serve. Part of every leader's responsibility is understanding the risks that threaten success and the role of insurance in a risk management program. If you've put off purchasing coverage, or worse–reading the policies you've already purchased—this Handbook is a must-read. In Covered you'll take a behind the scenes journey into the insurance industry and learn what you need to know to make wise risk financing choices for your nonprofit.
Order Covered today, if:
you have questions about what types of insurance your nonprofit should buy
you want practical tips for spending insurance dollars wisely
you're curious about what the coverages you've already purchased actually cover
you want to make sure that your insurable risks are 'covered.'
Join the authors of Covered for a guided tour into unfamiliar territory. We're certain you'll find peace of mind and valuable new knowledge you can put to use in short order.
June 2016 / 181 pages / ISBN 978-1-893210-32-5 / Member price: $30 / Order Covered: An Insurance Handbook For Nonprofits
Bulk orders of Covered are available. To request a quote for a bulk order, contact Kay Nakamura at 703.777.3504 or Kay@nonprofitrisk.org.
The Nitty Gritty of a Risk Committee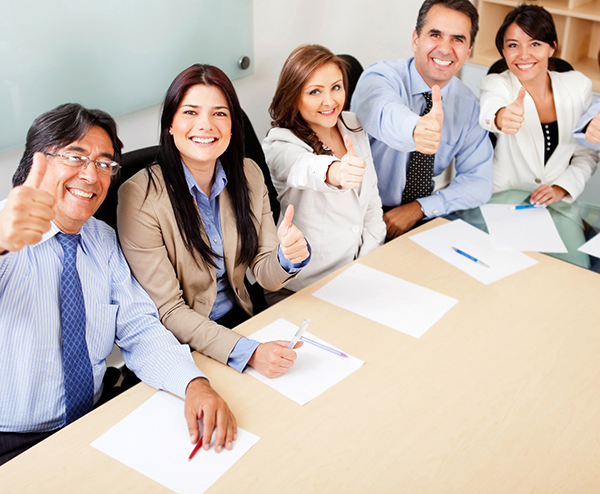 "Let's form a committee!" is the frequent battle cry of nonprofit leaders facing a complex problem for which there are no obvious, immediate or cheap solutions. When more than one brain is needed to ponder a perplexing problem, forming a committee seems to be a good first step. But are risk committees worth the time and nurturing they require? At the Nonprofit Risk Management Center we answer this question with a resounding, "Yes!" That's not to say that we haven't heard about some ineffective and nearly useless committees in our many years as an advisor to nonprofits. But the concept is sound and with a little finesse, every nonprofit can recruit and deploy a committee that will strengthen, support and help sustain a strong and effective risk management program. more…
Mission Statement
WE HELP NONPROFITS COPE WITH UNCERTAINTY.
Our mission is to help nonprofit leaders become risk aware. We help leaders identify and appreciate critical risks and take action. We offer RISK HELP™, Web tools, in-person and virtual training, and custom consulting solutions. We provide reliable counsel on risk issues ranging from employment practices, to risk oversight and governance, enterprise risk management, fraud prevention, financial risk management, and youth protection. The Center has a 20-year history of advising best-in-class nonprofits and delivering practical resources to help nonprofits pursue their missions. The Nonprofit Risk Management Center is a 501(c)(3) nonprofit organization led by a volunteer Board of Directors.
How to be the World's Smartest Risk Manager
I've just finished the National Geographic book, "How to Be the World's Smartest Traveler." Who doesn't want to be the world's "smartest" anything?! As a big fan of the expression, "don't believe everything you read," I had no expectation of becoming the world's smartest traveler when I cracked the cover of this book. But I figured that the chance of any truth in the subtitle—"and save time, money and hassle"—made this a wise purchase.
Before I test my new travel smarts at Dulles Airport, I want to take a few minutes to interpret some of the book's great advice for readers who aspire to be the best possible risk champion in their organization. more…
Employee or Volunteer: What's the Difference?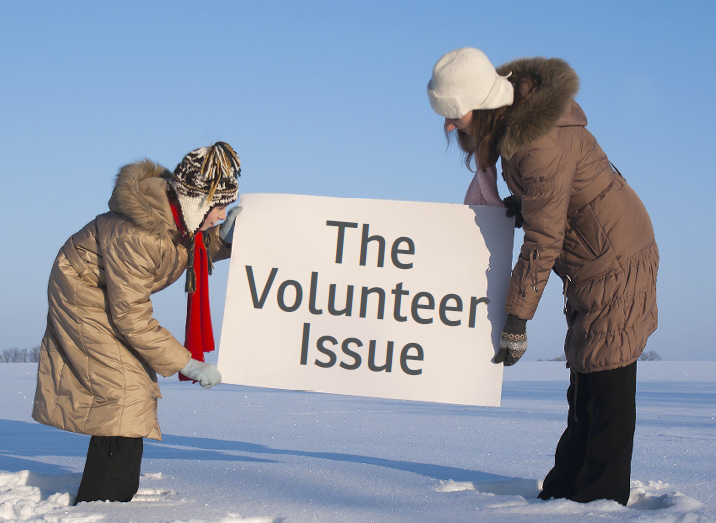 Nonprofit organizations frequently depend on the service and commitment of volunteers as well as the labor of employees. The skills and talents of both types of workers bring nonprofit missions to life. At first glance, the simple difference between these two types of workers is that employees get paid and volunteers don't. Yet many nonprofit leaders have discovered that there is more to distinguishing between employees and volunteers than whether an individual receives a regular paycheck. This article explores two subtopics under the umbrella issue of employee versus volunteer status: whether employees may also volunteer, and the consequences of compensating volunteers.
When Employees Also Volunteer
May your nonprofit's paid employees also serve as unpaid volunteers? Each year the Center receives numerous calls and email messages from leaders who tell us that their dedicated, paid staff are eager to volunteer in the evenings and on weekends. In some cases these willing staff volunteer to work "off the clock," while in other instances they sign up or formally apply for volunteer roles, such as volunteer ticket takers, coaches or special event staff, or as volunteer mentors in the nonprofit's mentoring program. But we also receive calls from employees who want to know whether they can be forced to "volunteer" and on occasion from employees who are indignant after having been told that they cannot volunteer their services in the agency where they are employed. more…
Risk Management Webinars: Affordable and Convenient and for "Members" Only
Webinars offer high-quality, affordable and convenient training delivered to your desktop. Participate in "live" programs or listen to recorded programs at your convenience. You'll receive expert instruction and helpful handout materials. If you are an Affiliate Member - sign up for a webinar and you'll receive a confirmation email with a link where you can download the handout materials and view the archived recording as many times as you wish. If you are not an Affiliate Member, become one by purchasing an annual subscription here.